Contact Final Flat Roof


Please complete the information below to have a Final Flat Roof (FFR) representative contact you.


Brochures
More Videos
Emergency Flat Roof Repair
FFR-K1 Installed on a WET ROOF!
Latest Project
The Historic Gwynne Building, Cincinnati, OH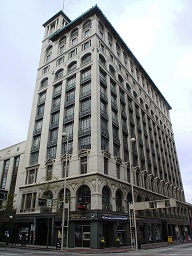 Final Flat Roof sealed multiple roofs on this historic building, eliminating all leaks!
Testimonials
""We had a leak in the lobby section of our 70,000 sf building on Long Island and until we used your product we were never able to stop the leaks in that area. After just one application of your coating, the roof/parapet walls stopped leaking. I was impressed to know that it will cure under water in an emergency, if the case arises. Your product held up great when Hurricane Irene hit the Northeast last week. Our buildings' roof did not leak in that problem area." "